Landgate has welcomed eight employees from the Ghanaian Ministry of Lands and Natural Resources who will be taking part in a four-week land administration Australia Awards Fellowship.
The Australia Awards Fellowship is funded by the Department of Foreign Affairs and Trade (DFAT) with the intention of building relationships and sharing knowledge and technical expertise with developing nations.
The fellows have a diverse range of skills in areas including valuation, land administration, registration, surveying and mapping.
Senior Geomatic Technician Beatrice Kom said she wanted to understand more about land administration in Western Australia.
"We have been using manual systems in Ghana but are now adopting digital practices," Ms Kom said.
"Participating in this program will enable us to learn from Landgate's experience so we can make a smooth transition into the digital world."
Her colleague, Assistant Valuer Habib Mayaki said he was impressed by Landgate's business practices.
"I am learning useful skills which I can pass on to my colleagues and use in my daily work," Mr Mayaki said.
Landgate's Business Development General Manager Jodi Cant said the agency is proud to be involved in Fellowship Programs.
"Landgate is a world leader in the management of land information and geographic data," Ms Cant said.
"The Australia Awards Fellowship allows us to share our knowledge with other countries, build international relationships and show participants what Western Australia has to offer."
While in Perth, the Fellows will be attending the Africa Down Under conference held in Perth 2-4 September.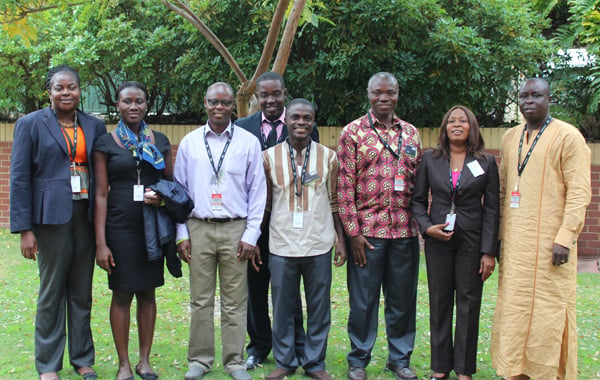 Pictured: l-r Beatrice Kom, Angela Agyei, Eric Mensah-Okantey, Habib Mayaki, Frederick Okai, William Schall, Eleanor Abado-Larbie, Owusu Osei.
Contact: Karen Waring
Phone: +61 (0)8 9273 7514